As one of the top places to eat in Calgary, the Bow Valley Ranche Restaurant is known for curating a culinary program that is second to none. Backed by one of Calgary's top executive chefs, the menu boasts a Canadian theme featuring Rocky Mountain game meats, local harvest vegetables and—when weather permits—a full vegetable and herb garden, grown directly on site.
Experience one of the best high-end restaurants in Calgary, with superb, locally-produced cuisine, an extensive wine selection and exceptional, professional service.
From their humble beginnings as immigrants to Canada, Ulrich Kuenz and his wife Monika, the owners of Great Events Group, always hoped to open a fine-dining restaurant. After 35 years of growing their family catering business, their dream came to fruition when Great Events took over operations of the Bow Valley Ranche Restaurant.
A very hands-on owner, Ulrich puts his heart and soul into every project, overseeing many aspects of his multi-faceted business. He offers employment opportunities to newcomers in Calgary, personally greats new staff whenever his busy schedule allows, and has involved his children in active partnership of the group of companies he built from the ground up.
Dedication to Sustainability
The political climate of our times has brought sustainability to the forefront of many restaurateurs, and our kitchen is no different. Since the grand re-opening in 2014, we have been sourcing meat and produce from a rotating list of small, ethical Albertan suppliers, such as Brant Lake Farm, Poplar Bluff Organic Farm, Gull Valley Farms, Hog Wild Farms and Sungold Specialty Meats.
In 2016 our Executive Chef and Corporate Chef of Great Events Catering collaborated to plant a vegetable and herb garden that would supplement our produce. The garden is maintained by our chefs, and they take great pride in their yields. The company has also gone strawless as of May 2018. With the mounting evidence of environmental destruction by the excessive use of plastic in the service industry, we feel this small step takes us closer to conscientious service.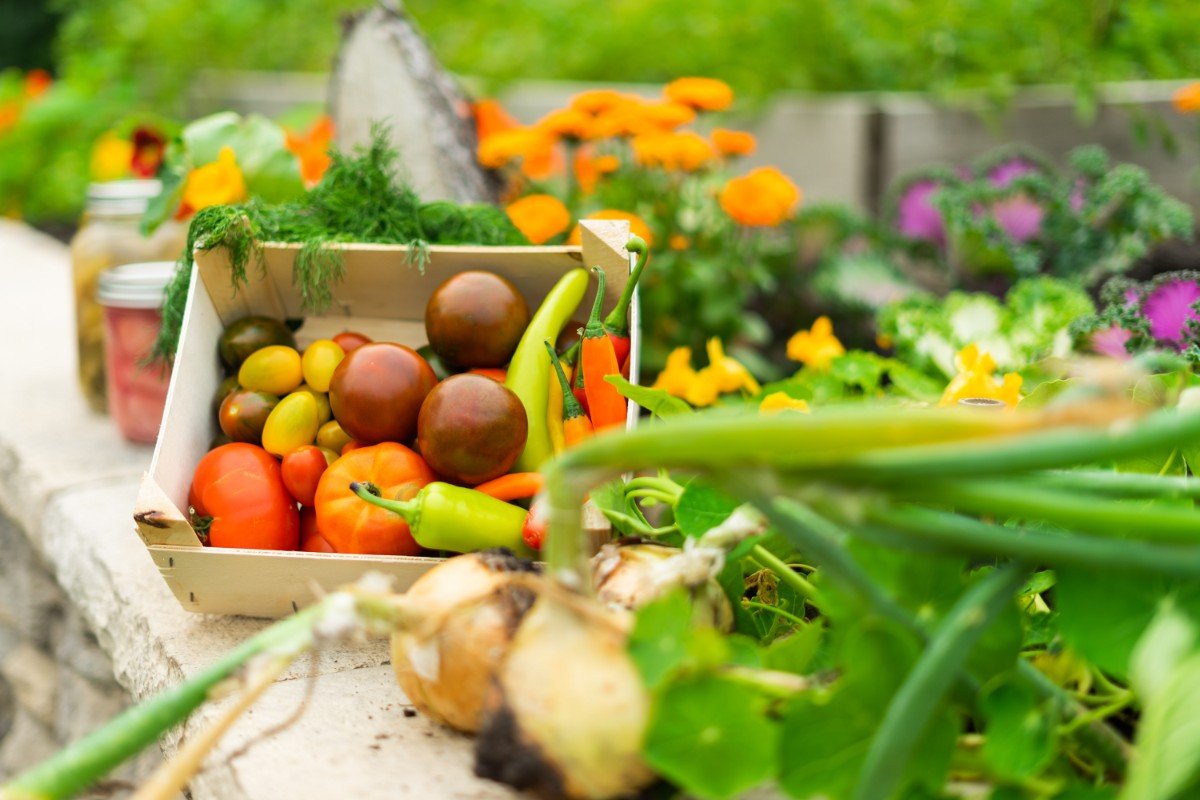 Conservation of the local heritage of the house is paramount at the Bow Valley Ranche Restaurant. We go to great efforts to preserve and restore the interiors of this stunning historical building. The flower gardens are personally maintained by the the owner's wife. The staff take great pride in maintenance of house, assisting in the preparation for the annual reparative closure of the restaurant. With our loving touch, we hope to see it enjoyed for many more years to come.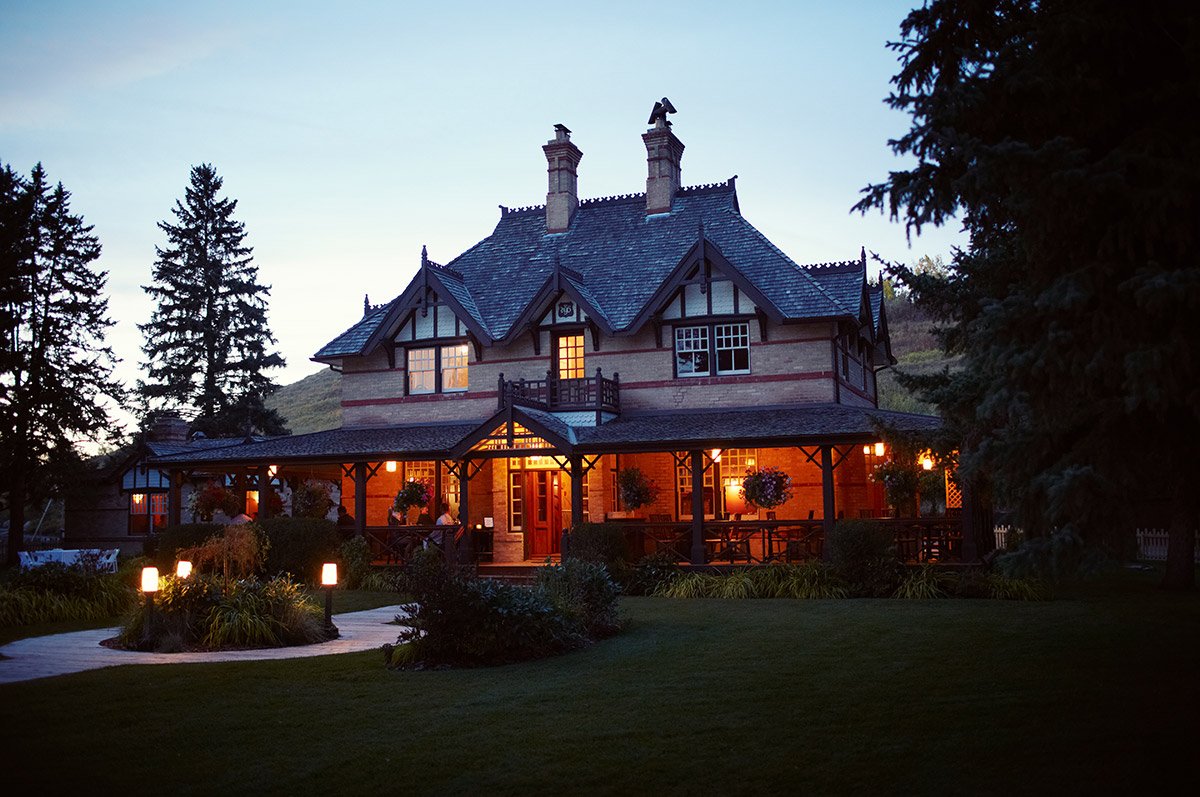 As an equal opportunity workplace, the Bow Valley Ranche Restaurant has shaped the careers of many men and women over the years. We believe in equality and empowerment, and a look at our management roster tells the story of talented individuals who have honed their craft under the support and mentorship of the catering gurus at Great Events.
Rosa Batista
Events Coordinator
Having joined the company as a server at Cravings Market Restaurant, Rosa quickly climbed the ladder to become the Assistant Restaurant Manager, thanks to her exceptional work ethic and dedication to customer service. Subsequently, Rosa took on the role of Floor Manager at the Ranche, before being promoted to the position of Events Sales Coordinator at Great Events Catering. Driven by her passion for event planning, Rosa then moved on to become the Events Coordinator at the Bow Valley Ranche Restaurant, where she has been responsible for the successful execution of numerous events, demonstrating her trademark ease and professionalism.
Calvin Chan
General Manager
Calvin Chan is a hospitality professional with decades of experience in the industry. Starting as a dishwasher and working his way up to serving VIPs and dignitaries, Calvin's passion for guest service led him to become a Catering and Banquet Manager. In April 2023, he was appointed General Manager at the historic Bow Valley Ranche, where he upholds the restaurant's rich traditions and commitment to true hospitality. Calvin's exceptional work ethic and commitment to customer service have earned him a highly respected position in the industry.
Bern Glatz
Executive Chef
With extensive experience from some of the most vibrant restaurants across the city like Ten Foot Henry, Anju and Hawthorn Dining Room, Bern Glatz brings innovation and a new "taste" to the traditional Bow Valley Ranche Restaurant as newly appointed Executive Chef. His culinary mantra is simple yet sophisticated. Bern credits locally sourced, seasonal products as the starting point of a perfect dish. He also believes "crudo" dishes like beef carpaccio, tartare or tuna crudo to be significant signs of a restaurant's character and quality.
We believe in contributing to the industry, offering only the best from our kitchen and dining room. The recognition the Bow Valley Ranche Restaurant has received has been outstanding. Below are just some of the awards collected since 2014, while the restaurant has been directed by Great Events Group.
2023 Best Special Occasion Restaurant by Avenue Magazine Calgary – Runner Up
2023 Best of the Burbs S.E by Avenue Magazine Calgary – Runner up
2023 Diners' Choice Award by OpenTable
2023 Best of the 'Burbs S.E. by Avenue Magazine Calgary – Readers' Choice Award
2022 Ranked as one of the Best in Canada for Outdoor Dining by OpenTable
2022 Rated amongst Best Fine-Dining in Calgary by Tripadvisor
2022 Diners' Choice Award by OpenTable
2022 Best Restaurant in Calgary SE Suburbs by Avenue Magazine Calgary
2021 Best Restaurants in Calgary by Avenue Magazine Calgary
2020 Best Restaurants in Calgary by Avenue Magazine Calgary
2019 Top 100 restaurants in Canada by OpenTable
2019 Diners' Choice Award 2019 "Best Ambience"
2019 Diners' Choice Award 2019 "Scenic View"
2019 Best Restaurants in Calgary by Where to Dine Awards
2018 Pig and Pinot Award
2018 Best fine dinning restaurant in Calgary by Tripadvisor
2018 Best restaurants for outdoor dining in Canada
2017 Top 100 restaurants in Canada by Open Table
2017 Diner's Choice Awards, Best restaurants for outdoor dining in Canada
2017 Tripadvisor certificate of Excellence
2017 50 Most Romantic restaurants in Canada by OpenTable
2016 Best restaurants for outdoor dining in Canada